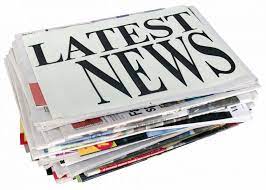 Good Morning, Important Dates: November 29-December 8 Sub for Santa Drive November 29-December 3 College Week December 9 CMS STEM Fair December 9 Winter Dance Concert December 14 Winter Choir Concert December 18 – January 2 NO SCHOOL WINTER BREAK January 3 School Resumes 8:05 AM
Social and Emotional Learning Lessons (SEL): Our teachers will continue teaching some social emotional lessons from Second Step on Monday December 13th during Plus time. We have selected a lesson from Thoughts, Emotions and Decisions. Below is a summary of the lesson from the unit along with questions to ask at home. If you have questions or would like further information please contact Amy Brown. If you would like to opt out your student please also contact Amy Brown @ amybro@provo.edu. Thoughts, Emotions and Decisions- Students learn how to recognize strong emotions and unhelpful thoughts, and they learn to apply strategies for managing their emotions and reducing stress. This unit's content helps students understand that all emotions are valuable because they provide us with information about our environment. Students learn to respond to their emotions in ways that help meet their wants and needs. December 13th Lesson-Can Stress Help You Grow?: The learning objective is that students will be able to reframe certain types of stress as opportunities for growth. Topics and Questions to discuss at home- Describe a stressful situation in your own life, or in a character's life from a movie, book, or TV series, that you could reframe into a challenge or an opportunity for growth. What's the situation? How could it be reframed into a challenge or an opportunity for growth instead?
Holiday Art Sale: The Art Department is excited to have the Holiday Art Sale back this year! It will be on Tuesday, December 14th, the same night as the choir concerts, in one of the music rooms (the band room or orchestra room). Students have put in time and effort to make ornaments, cards, and other festive projects for your holiday enjoyment. We will start selling at 5:30 and close 15 minutes after the last concert. All money will go to Sub for Santa, Secret Santa, or another charity. We are excited to see you all!
SUB FOR SANTA: Sub for Santa is happening now! Please contact your student's PLUS teacher if you need information about the child that PLUS class is sponsoring.
School Fee Update School fees are now available to be paid IN PERSON and ONLINE. If you need a new link to pay your fees please email kirstenw@provo.edu and she will send you a new link. You can also call the school and pay our Financial Secretary KC Wabel over the phone.
Attendance: We are going to be staying touchless this year. We have purchased a scanner and will be scanning students ID cards to check them in and out of school. In order to minimize traffic through the office we are asking that you do not bring your student in to the school when you are dropping them off. Please drop them off and then email or call our attendance secretary Liana Mangisi to excuse them. Her email address is lianam@provo.edu If your student has a doctor, dentist or orthodontist appointment first thing in the morning (8:30 or earlier) we are asking that you not send them to school until after their appointment. When you are checking out a student please only have one person come in the school to check them out. Please be prepared and have your government issued ID ready to show, and that the person who is coming is on their Emergency Contact Form or that you have emailed or called in advance to let us know who will be picking your student up.
This Week at Centennial: Monday December 6 A Day 8:05 AM – 2:55 PM Tuesday December 7 B Day 8:05 AM – 2:55 PM Wednesday December 8 A Day 8:05 AM – 2:55 PM Thursday December 9 B Day 8:05 AM – 2:55 PM Dance Concert 7:00 PM Friday December 10 A Day 8:05 AM-1:00 PM
Looking Ahead: Monday December 13 B Day 8:05 AM – 2:55 PM Tuesday December 14 A Day 8:05 AM – 2:55 PM Wednesday December 15 B Day 8:05 AM – 2:55 PM Thursday December 16 A Day 8:05 AM – 2:55 PM Friday December 17 B Day 8:00 AM-1:00 PM Winter Break begins after school
Looking even further Ahead: No school December 20- January 2 Return to school 8:05 AM January 3
Have a good week, Emily