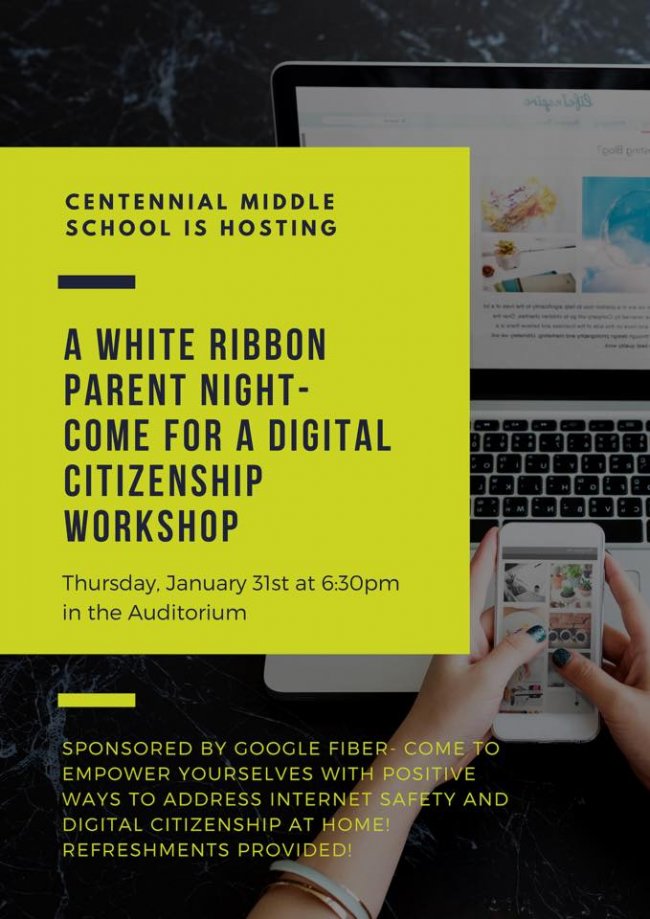 Thursday Jan 31, 2019 @ 6:30pm
Centennial Middle School Auditorium
Digital Citizenship Workshop for Parents
White Ribbon Week is hosting a digital citizenship workshop for parents provided by the Utah NetSmartz program sponsored by Google Fiber. This workshop will provide parents with positive and empowering ways to address Internet safety & digital citizenship in their homes. While there are many dangers to be concerned about when it comes to youth and the Internet, White Ribbon Week, Google Fiber and Utah NetSmartz want to emphasize the positivity and power that the Internet can offer to counteract the negative issues that youth face online.

"We want to give parents more confidence in their ability to regularly address these topics with their children in their homes. We want to help them to begin teaching their children to not just to participate appropriately online, but also, to contribute in positive ways."