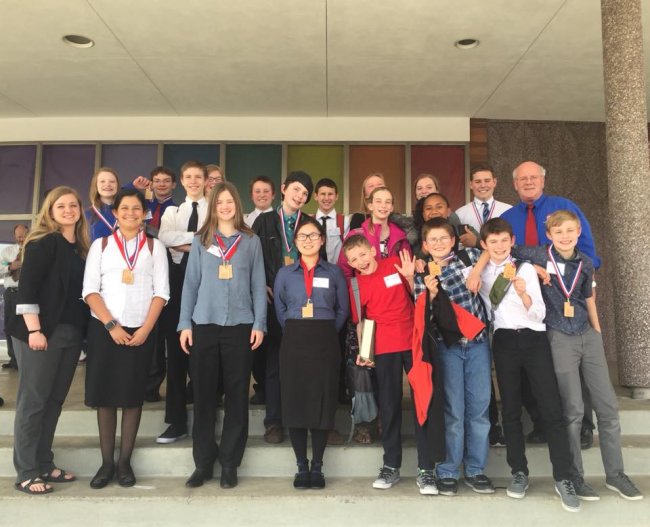 Tuesday March 13, 2018 was the state TSA conference in Kaysville at the DATC. We had 26 students who participated and the did really well. Here are the results:
3rd place Biotechnology: Jasmine Badell, Alyson Black, Bridget Orton, and Magnolia Vega
1st place Mechanical Engineering: Jacob Barlow, Tyler Bulloch, Elias Clayton, Herman Dolder, Jewelz Nau, and Gabe Easter
1st place Forensics: Alyson Black and Magnolia Vega
1st place Prepared Speech: Evie Biggs
1st place STEM Animation: Emma Sims and Aaron Record
Those who received first place in state will be invited to compete in the National TSA conference and represent the state of Utah in Atlanta, Georgia in June.