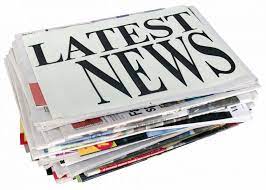 Important Dates:
September 6 No School LABOR DAY
September 15 Parent Teacher Conferences 1:30-7:30 PM
September 13-17 Spirit Week
September 17 Picture Retake Day
September 20 School Musical Auditions Begin
PTA Needs your help:
We need your help to keep the Timberwolves safe in case of emergencies.  Each classroom needs a case of waterbottles, granola bars, and Jolly Ranchers in the event that students need to remain at school.  Please use the following Sign Up Genius link to donate. Donations can be dropped at the main office.  We are hoping to have all the donations by Parent Teacher Conferences September 15, 2021."
https://www.signupgenius.com/go/20F0F48A9A92FA7F58-centennial Reflections:
PTA Reflections Entries Due: MONDAY, OCTOBER 11 The 2021–2022 Reflections theme is I Will Change the World By…
Categories: Dance Choreography, Film Production, Literature, Music Composition, Photography, 2D Visual Arts, and 3D Visual Arts.
All entries must be submitted online at: https://www.utahpta.org/ref
Winning entries receive CASH PRIZES and compete at the next level!
School Fee Update:
School fees are now available to be paid IN PERSON and ONLINE. If you need a new link to pay your fees please email kirstenw@provo.edu and she will send you a new link. You can also call the school and pay our Financial Secretary KC Wabel over the phone.
Attendance:
We are going to be staying touchless this year.  We have purchased a scanner and will be scanning students ID cards to check them in and out of school.
In order to minimize traffic through the office we are asking that you do not bring your student in to the school when you are dropping them off.  Please drop them off and then email or call our attendance secretary Liana Mangisi to excuse them.  Her email address is lianam@provo.edu
If your student has a doctor, dentist or orthodontist appointment first thing in the morning (8:30 or earlier) we are asking that you not send them to school until after their appointment.
When you are checking out a student please only have one person come in the school to check them out. Please be prepared and have your government issued ID ready to show, and that the person who is coming is on their Emergency Contact Form or that you have emailed or called in advance to let us know who will be picking your student up.
After School is coming to Centennial Middle School!!!
After School will begin the week of September 13th. After School will be Mondays-Thursdays from 3:00 p.m. to 4:00 p.m. There will be a late bus at
4:00 pm for bus riding students. After school will include academic assistance for students Monday through Thursdays as well as fun enrichment classes. Some enrichment classes are limited so sign up soon! Sign-ups are in the lunchroom. The enrichment class information is listed below:
Creative Crafts: Do you have a creative mind and do you like to make new things? Then come to our creative crafts class and enjoy spending time with your friends while learning new techniques. Taught by: Mrs. Baret and Ms. Lybbert: Thursdays 3-4 pm Room #81
Girls Empowered: Girls Empowered is an after-school program focused on increasing the self-esteem of girls. BYU student mentors will lead activities focused on building friendships, increasing confidence, and learning life skills. Not only is Girls Empowered a great place to learn, but also to have fun and learn from one another! Mrs. Threlfall Mondays 3-4 pm Room #36
Card Club: Have you ever wanted to learn to play card games? Come join the Card Club to play popular card games with your peers! If you don't have any cards of your own, NOT A PROBLEM, come anyway if you are interested in the card gaming scene! Mondays 3-4 pm Room #40
Skateboard Class: In the skateboard class we will be practicing Newton's Three Laws of motion while building a skateboard. Taught by: Mr. Tsai and Mr. Thomas. The class is limited to 15 people. Wednesdays 3-4 pm Room #28
Dungeons and Dragons: Come join in epic adventures with magic, dragons, rogues, kings, and orcs, among other things.  By joining up with a group of other heroes, you will be able to overcome intense challenges while creating stories together.  Whether you join as a player or as a Dungeon Master, you are sure to make memories and have a blast. Taught by: Mr. Barnett Thursdays 3-4 pm Room #11
E-Sports FIFA Club: Whether you are pretty new to the game or have played for years, there is always going to be someone out there that can challenge you in FIFA.  Come improve your skills while helping build a competitive but supportive club environment to help everyone get better at one of the most popular video games on the planet. Taught by: Mr. Barnett Tuesdays 3-4 pm Room #11
Science Academy: Come learn to create and compete with an Underwater ROV and participate in Physics Day at Lagoon! If you love Science and Engineering, you will LOVE Science Academy! Taught by: Mr. Walton and Mrs. Threlfall Tuesdays 3-4 pm Room #40
Science Bowl: If you love learning science and enjoy competitive games, Science Bowl is the after school club for you! Taught by: Mrs. Midgley and Mrs. Threlfall Wednesdays 3-4 pm Room #36
TSA: The Technology Student Association is a great opportunity to expand your skills and career opportunities in STEM fields through activities and competitions.  Come join our school Chapter and help us to continue our heritage of excellence and success in both regional and national competitions.
Taught by: Mr. Mitchell and Mr. Barnett Mondays 3-4 pm Room #11
Math Counts: If you enjoy playing math games to build problem solving skills, and love hands-on/interactive math activities, join the MathCounts Club. Taught by: Mrs. Damavandi Thursdays
3-4 pm Room #27
Fridays at CMS:
As you know, we are out at 1:00 on Fridays.  To accommodate our teachers and their PLC time we will be locking the school at 1:30 PM each Friday.  Please be sure that your students have a ride home by then.  This will allow our teachers to plan and prepare for the next week.
This Week at Centennial: 
Monday September 6 NO SCHOOL Labor Day
Tuesday September 7 B Day 8:05 AM – 2:55 PM
Wednesday September 8 A Day 8:05 AM – 2:55 PM
Thursday September 9 B Day 8:05 AM – 2:55 PM
Friday September 10 A Day 8:05 AM – 1:00 PM
Looking Ahead:
Spirit Week
Monday September 13 B Day Neon Day
Tuesday September 14 A Day Hat Day
Wednesday September 15 B Day EARLY RELEASE Parent Teacher Conference 1:30-7:30 PM Decade Day
Thursday September 16 A Day Comfy Day
Friday September 17 B Day PICTURE RETAKE DAY School Colors Day
Have a great week!
Emily