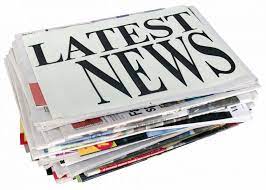 Good Morning,
Important Dates:
April 13-20 RISE Testing Science
April 22 Spring Dance Concert
April 22-28 RISE Testing English
April 29 NO SCHOOL Snow Make Up Day
May 4-13 RISE Testing Math
May 27 LAST DAY OF SCHOOL
Golden Apple Winner:
Centennial PTA is pleased to announce that this years's Golden Apple Award recipient is Mr. Brian Van Noy. He is a beloved teacher that is clearly having a tremendous impact on our children.
We reached out to all 180+ of his students and told them he was the recipient of the award this year and asked them to tell us a little bit about what makes him a great teacher. We had an overwhelming 153 positive responses from his students! Their comments touched mostly on two themes: 1) His ability to engage them in learning with increased interest and fun.
2) His caring ability to see and acknowledge each and every student. Mr Van Noy goes out of his way to address students by name, to greet them with a smile and a hello, and to adjust whatever he can to meet their needs in his classroom.
He is an exceptional teacher held in great regard by his students. They are taking notice of they way he serves them. We are grateful for him and are honored to have him at Centennial. Congratulations Mr. Van Noy!!
Student Elections for 2022-2023: Any student who is interested in becoming a member of student government needs to run for office in one of the 6 main organizations here at CMS. Those organizations are Student Body Officers, Latinos in Action, Technology Student Association, Hope Squad, National Junior Honor Society and Kindness Club. Our student government is only made up of officers from those organizations and a student can only represent one organization in an officer capacity.
You will need to reach out to the advisors of those organizations for questions on how elections of the officer positions work.
Student Body Officers- Kristin Soerensen and Nicole Murray (kristins@provo.edu & nicolemu@provo.edu)
Latinos in Action- Ted Ballin (theodoreb@provo.edu)
Technology Student Association- James Mitchell and David Barnett (jamesmi@provo.edu & davidba@provo.edu)
Hope Squad- David Merrill and Ben Young (davidme@provo.edu & beny@provo.edu)
National Junior Honor Society- Nicole Murray (nicolemu@provo.edu)
Kindness Club- Ben Young (beny@provo.edu)
For those interested in becoming one of the 6 Student Body Officers as an 8th grader here at CMS or one of the 3 Freshman Student Body Officers at Timpview next year, please read through the following information.
The election process is broken up into 3 steps.
Nominations: Students are allowed to nominate any of their peers who they believe will do a good job as an SBO's for the next school. They are also welcome to nominate themselves. 7th graders are only allowed to nominate fellow 7th graders for a CMS SBO position. 8th graders are only allowed to nominate fellow 8th graders for Freshman SBO. Every student who receives at least 1 nomination will move onto step # 2.
All students were emailed the nomination form for their grade on Monday, April 18 and should be filling it out during plus time this week till wednesday.
Endorsements: The entire nomination list will be sent to our faculty who are allowed to endorse up to 6 candidates for Centennial SBO's and 3 candidates for Freshman Representatives, as well as give feedback for any student. The Candidates who receive 5 or more faculty endorsements will move onto step # 3.
Applications: Only the candidates who received 5 or more faculty recommendations will be called down during plus time on Monday, April 25 for a brief meeting and invited to apply. They will be given access to the application for student body officer, and sign up for an interview time. The interviews will be conducted by the Student Government Advisors and the Administration.
After reading the applications and all interviews, the student government advisors and administration then choose who will be the 8th grade SBO's, Freshman SBO's and which office those individuals will hold.
If you have any questions, please reach out to Miss. Soerensen at Kristins@provo.edu or Mrs. Murray at Nicolemu@provo.edu.
School Fees
School fees are now available to be paid IN PERSON and ONLINE. If you need a new link to pay your fees please email lianam@provo.edu and she will send you a new link. You can also call the school and pay our Financial Secretary Liana Mangisi over the phone.
Attendance: We are going to be staying touchless this year.  We have purchased a scanner and will be scanning students ID cards to check them in and out of school.
In order to minimize traffic through the office we are asking that you do not bring your student in to the school when you are dropping them off.  Please drop them off and then email or call our attendance secretary Emma Cervantes to excuse them.  Her email address is emmace@provo.edu
If your student has a doctor, dentist or orthodontist appointment first thing in the morning (8:30 or earlier) we are asking that you not send them to school until after their appointment.
When you are checking out a student please only have one person come in the school to check them out. Please be prepared and have your government issued ID ready to show, and that the person who is coming is on their Emergency Contact Form or that you have emailed or called in advance to let us know who will be picking your student up.
This week at Centennial:
Monday April 18 A Day 8:05 AM -2:55 PM
Tuesday April 19 B Day 8:05 AM -2:55 PM
Wednesday April 20 A Day 8:05 AM -2:55 PM
Thursday April 21 B Day 8:05 AM -2:55 PM
Friday April 22 A Day 8:05 AM -1:00 PM
Looking Ahead
Monday April 25 B Day 8:05 AM -2:55 PM
Tuesday April 26 A Day 8:05 AM -2:55 PM
Wednesday April 27 B Day 8:05 AM -2:55 PM
Thursday April 28 A Day 8:05 AM -2:55 PM
Friday April 29 NO SCHOOL Snow Make Up Day
Have a great week!
Emily