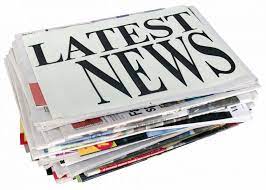 Good Morning,
Important Dates:
November 3 Band Concert
November 10 Orchestra Concert
November 8-19 Canned Food Drive
November 24-28 NO SCHOOL Thanksgiving Break
PTA MEETING
Thursday November 4 10:00 AM in the CMS Conference Room or VIA Zoom. All are welcome.
Second Step Social and Emotional Learning Lessons:
Outline of Second Step Lessons for November 2021
Our teachers will begin teaching some social emotional lessons from Second Step on Monday November 8th during Plus time. We have selected lessons from two units of the curriculum focusing on Mindsets and Goals and also on Thoughts, Emotions and Decisions.  Below is a summary of some of the lessons from the units along with questions to ask at home. If you have questions or would like further information please contact Amy Brown.  If you would like to opt out your student please also contact Amy Brown @ amybro@provo.edu.
Mindset and Goals-
Students learn how to develop a growth mindset and apply research-based goal-setting strategies to their social and academic lives. This unit's content helps create classrooms that are connected and encouraging by helping students set and achieve collective and personal goals, learn from challenges, recognize their personal strengths, and explore the unique aspects of their identities.
Thoughts, Emotions and Decisions-
Students learn how to recognize strong emotions and unhelpful thoughts, and they learn to apply strategies for managing their emotions and reducing stress. This unit's content helps students understand that all emotions are valuable because they provide us with information about our environment. Students learn to respond to their emotions in ways that help meet their wants and needs.
Nov 8th
Creating New Pathways in Your Brain: The learning objective is to help students be able to explain how practicing something difficult helps the brain grow new neural pathways.
Questions to discuss at home-
What is one thing you worked hard to get better at?
What did you do to get better?
Nov 15th
Understanding stress and anxiety. The learning objective is to help students recognize how stress and anxiety affect their emotions, thoughts, and bodies.
Questions to discuss at home-
Think about a time you felt a strong emotion.  Did it affect your decision in a positive or negative way?
What was happening in your brain that led to that decision?
Nov 22nd
Where does stress come from?: The learning objective is to help students categorize common sources of stress and explain the difference between controllable and uncontrollable stressors.
Questions to discuss at home-
What is one stressor in your life that you would like to work on managing?
What is in your control with this stressor?
What is out of your control with this stressor?
School Fee Update:
School fees are now available to be paid IN PERSON and ONLINE. If you need a new link to pay your fees please email kirstenw@provo.edu and she will send you a new link. You can also call the school and pay our Financial Secretary KC Wabel over the phone.
Attendance:
We are going to be staying touchless this year.  We have purchased a scanner and will be scanning students ID cards to check them in and out of school.
In order to minimize traffic through the office we are asking that you do not bring your student in to the school when you are dropping them off.  Please drop them off and then email or call our attendance secretary Liana Mangisi to excuse them.  Her email address is lianam@provo.edu
If your student has a doctor, dentist or orthodontist appointment first thing in the morning (8:30 or earlier) we are asking that you not send them to school until after their appointment.
When you are checking out a student please only have one person come in the school to check them out. Please be prepared and have your government issued ID ready to show, and that the person who is coming is on their Emergency Contact Form or that you have emailed or called in advance to let us know who will be picking your student up.
This Week at Centennial:
Monday November 1 A Day 8:05 AM – 2:55 PM
Tuesday November 2 B Day 8:05 AM – 2:55 PM Voting Day
Wednesday November 3 A Day 8:05 AM – 2:55 PM Band Concerts
Thursday November 4 B Day 8:05 AM – 2:55 PM
Friday November 5. A Day 8:05 AM – 1:00 PM
Looking Ahead:
Food Drive Begins
Monday November 8 B Day 8:05 AM – 2:55 PM
Tuesday November 9  A Day 8:05 AM – 2:55 PM
Wednesday November 10 B Day 8:05 AM – 2:55 PM Orchestra Concerts
Thursday November 11 A Day 8:05 AM – 2:55 PM
Friday November 12 B Day 8:05 AM – 1:00 PM
Have a good week,
Emily