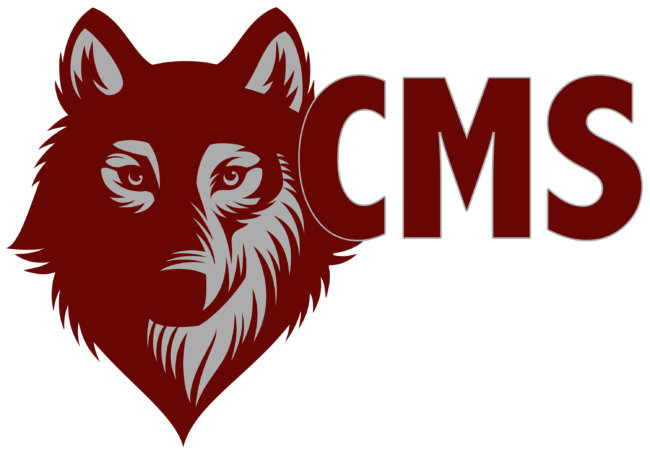 Dear Parent/Guardian, I hope that you and your family have enjoyed a wonderful summer. I know that for us at Centennial it has been very productive as we prepare for next year. To help your family plan for the fall, I would like to share some important information with you. IMPORTANT DATES: August 5-7 T-Wolf Registration & Picture Day 9:00 am – 2:00 pm July 31-August 2 New to Provo School District Student Registration 9:00 am – 2:00 pm August 5-7 Fixing incomplete schedules 9:00 am – 2:00 pm August 14 th Back-to-School Night 4:00 pm – 6:00 pm August 15 th First day of school for all students 8:05 am – 2:55 pm August 19-21 Class Changes (by appt. only) $5.00 fee 8:05 am – 2:55 pm September 20 th Picture Make-up Day 8:05 am – 2:55 pm TIMBERWOLF CLASS SCHEDULE/REGISTRATION DAYS: All students are encouraged to attend Timberwolf Registration Days. This is your opportunity to complete a variety of important tasks, such as paying your fees and then picking up your class schedule, and taking school pictures. We anticipate that it will take approximately 45-60 minutes to complete all activities. Sessions are organized by the family's last name. Please see the schedule that follows. If you are unable to attend your scheduled day, we are providing a make-up session on Thursday. Students that do not attend registration will be unable to pick up their final class schedule until the first day of school. Schedule: 9:00 – 2:00 pm Mon, August 5th           Tue, Aug 6th                     Wed, Aug 7th A-J                                  K-S                                        T-Z ONLINE FEE PAYMENT: Beginning August 5, 2019, parents and students will be able to pay all class fees online by logging onto: https://secure2.myschoolfees.com/start_v2.aspx The site can also be accessed from the Centennial webpage at: www.centennial.provo.edu You will create an account using your email address and a password of your choosing. Then you will choose Centennial from the drop down menu. It looks like UT-PROVO- CENTENNIAL MIDDLE. Then you will add your student using their student ID, which is their lunch number with a zero added in front of it. CLASS CHANGES: No class changes will be made until your fees are paid in full. Class changes will be held the following dates: Class changes will be August 19th-21st. Class changes from August 19- 21 will cost $5.00. August 5 th thru 7 th will be for students who have INCOMPLETE schedules only. If you have a complete schedule and make an appointment for the 5 th thru 7 th you will have to re- schedule your appointment for the 19 th -21st. When you receive your student's schedule it will list their current schedule. If your student's schedule contains classes that they chose when they registered we will not be making a change to their schedule. This was discussed with your student during 6 th grade parent night, and when they met with the counselors to discuss registration. We will be scheduling class change appointments online using the following link: https://www.canyoncreeksoftware.com/scheduler/ut/provo/index.cfm The password is: centennial. Please be aware that when you sign up for a time this will be the only appointment you will have to make a change. You may begin scheduling your appointment online to meet with the counselor beginning on August 10 at 7:00 AM.
SCHOOL PICTURES AND ACTIVITY CARDS: School pictures will be taken during Timberwolf Registration Days. We will be working with Lifetouch Photography. To order school pictures you will need to go online and pay for them within 48 hours of the picture being taken to avoid a shipping fee. The link is: www.mylifetouch.com and the Picture ID is: UM559044Q0. This will be your student's yearbook picture. They will also receive their school activity card that day. If they miss these 3 days of pictures there will be a makeup day September 20 th where they will receive an activity card.
IMMUNIZATIONS AND VISION SCREENING: We will be doing vision screening during our registration days. All seventh graders will need their vision screened. If you are waiving immunizations, please bring the waiver form with you when you come.
NEW TO PROVO SCHOOL DISTRICT STUDENT REGISTRATION: New student registration will be held July 31st thru August 2nd from 9:00 AM to 2:00 PM. If you have a new neighbor this summer, please share this information with them. To register Login to Powerschool by going to  https://grades.provo.edu and select 'New Student Registration'. Then click the link to Pre-Register your student and fill out the one page form. You will then receive an email with a username and password. Return to https://grades.provo.edu  and enter your username and password. Click the Applications Icon next to the word "SchoolForms"; located in the dark blue divider bar at the top of the screen. A small window will appear on the right side. Click the link – School Forms and follow the instructions on the School Forms pages. Once you reach the last page and have clicked the box Confirm Form is Complete and entered your name, you have updated your student's School Forms., then come to the school to meet with a counselor and bring the following: Immunization Records, proof of residency (lease or mortgage agreement or a Provo City Utility or Questar Gas bill), Birth Certificate. Centennial is committed to limiting the use of paper as much as possible. Please login into Power School and update the Parent/Guardian's email address, address and phone numbers. We will send you our summer packet information as well as provide you with weekly emails on the events at Centennial. If you need to speak to the registrar before July 31st please email her at lisav@provo.edu and she will set an appointment with you. Thank you for ensuring a smooth opening to the 2019-20 school year by participating in Timberwolf Registration Days. Please call the Main Office at 801.370.4621 if you have any questions. Enjoy the remainder of your summer!
Kyle Bates
Principal